Pause, Revive, Satisfy Your Creative Urge:
An Interview with
Artist Sarah Sutphin

Would it be possible for an art enthusiast to quit painting for 10 years?

"It had been 11 years since I last painted."

As a full-time artist, Sarah spends 4-5 hours painting everyday. Painting has always been Sarah's favorite thing to do and her life is full of painting, but why did she stop for A DECADE?!



If you are thinking about re-starting to paint and making painting your new hobby, we would like you to meet Sarah. She has been through the phrase as you! Below is our Q&A with the artist, revealing how she turned art into a big part of her life:

To some of our readers, they may not know much about you. So, introduce yourself first.
My name is Sarah Sutphin. I am a Chicago-based artist mainly working with oil and acrylic paint. My work ranges in style, size, and medium because I experiment a lot with new styles. The process of painting is my favorite part of being an artist.
How much time do you spend on painting on an average day? What time of day makes you most creative and inspired?
On an average day I paint about 4-5 hours total. The rest of my day is spent doing other art business related tasks like packing orders, shipping, cleaning/organizing my studio space, website updates, and social media marketing. I feel most inspired to paint in the afternoon, but the urge to create is pretty much a constant thing for me these days.
Do you decorate your home with paintings too? Tell us how you came up with your slogan "Bring joy to your home"?
When I started painting again in 2020, my home was full of my paintings. They were quite literally everywhere for a while until I opening my gallery, Art Hub Chicago, where they are all now currently displayed. My slogan "bring joy to your home" has a couple of different aspects to it. First, I grew up surrounded by art because my dad is an artist and my mother and father both appreciate art and decorated our home accordingly. Having a home full of art definitely brought me joy as a child. Second, the act of painting brings me so much joy and I can only hope that joy is translated through my work, where it will eventually end up in someone's home. I believe your home should reflect yourself and the things you acquire, including art, should bring you joy.
Among all your collections, portraits are our favorite. For you, which collection are you most proud of? And why?
I am most proud of my collection of large portraits. Portraits were something I knew I immediately wanted to do when I started painting but at first, it seemed like something was always a little off in them. This had to do with technical skills and simply needing more practice so I forced myself to keep painting portraits until I felt proud of how they looked in the end.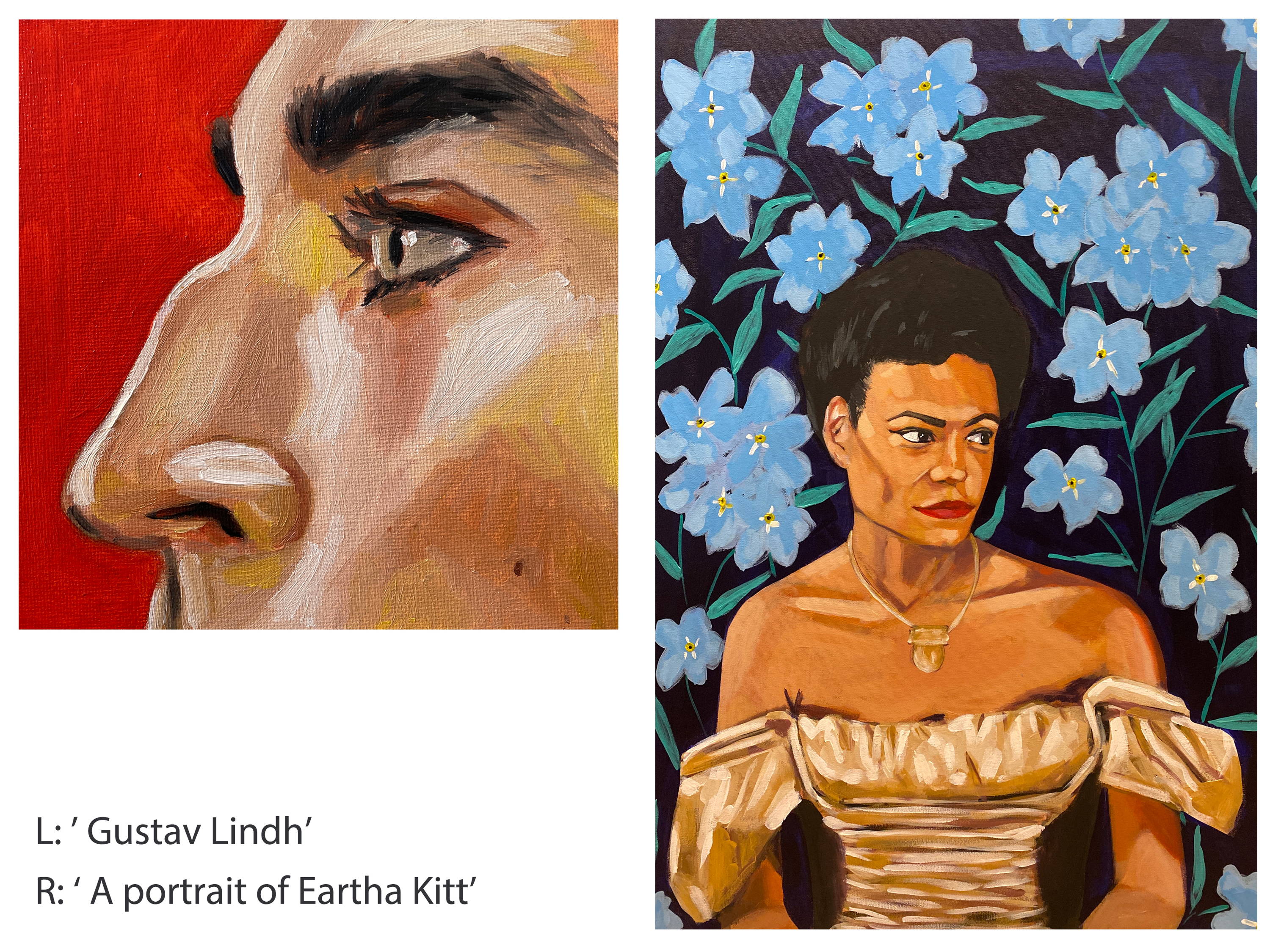 We know you revived your interest in painting during the pandemic. Was there anything that took you a little while to get used to?
I did revive my interest in painting during the pandemic. I was previously working as a preschool teacher because at the time I honestly didn't feel like doing something related to my degree and I love working with children. However, beginning of pandemic I got furloughed for 3 months and started painting again. I opened an Etsy and things just kind of took off from there.
In the beginning, I was pretty discouraged because I had forgotten a lot of my technical skill. It had been 11 years since I last painted. It was really like starting from scratch. It's hard when you have a vision of how you want your painting to look but you can't make it happen right away. But painting is a practice and I try to practice every single day. It's really a balance of satisfying my creative urge but also continuing to grow skill-wise.
What advice would you give to aspiring artists who also want to make a living out of their own art?
In terms of making a living out of your art I think it's important to realize its not all just making art. The business aspect is equally important in my opinion. I spend more time in a day doing other things like marketing/advertising, website, packing orders, shipping, applying to art-related events, responding to messages/emails, social media, ect.
We know you have some new ideas in spring, tell us more about this plan.
This Spring I really want to bring back the basics with fruit still life paintings. I plan on doing a collection of paintings with my Colour-Block materials that celebrate all the food that is naturally given to us by the Earth. Planning on doing fruit-centric colorful pieces.
How many kinds of fruit do you think you can do in this time?
I'm thinking of doing a collection of 10 fruit paintings, each a different type of fruit.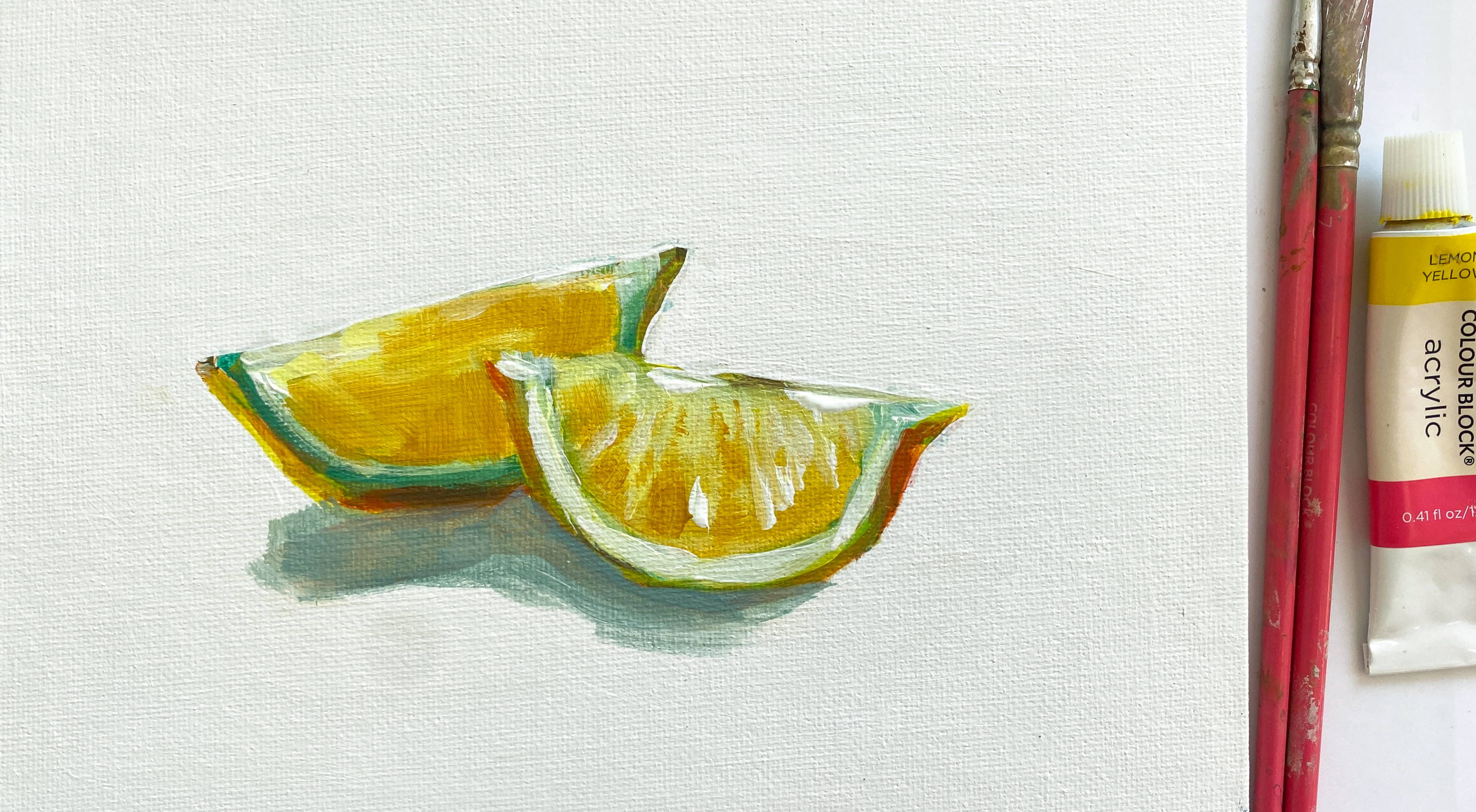 Want to create with Sarah?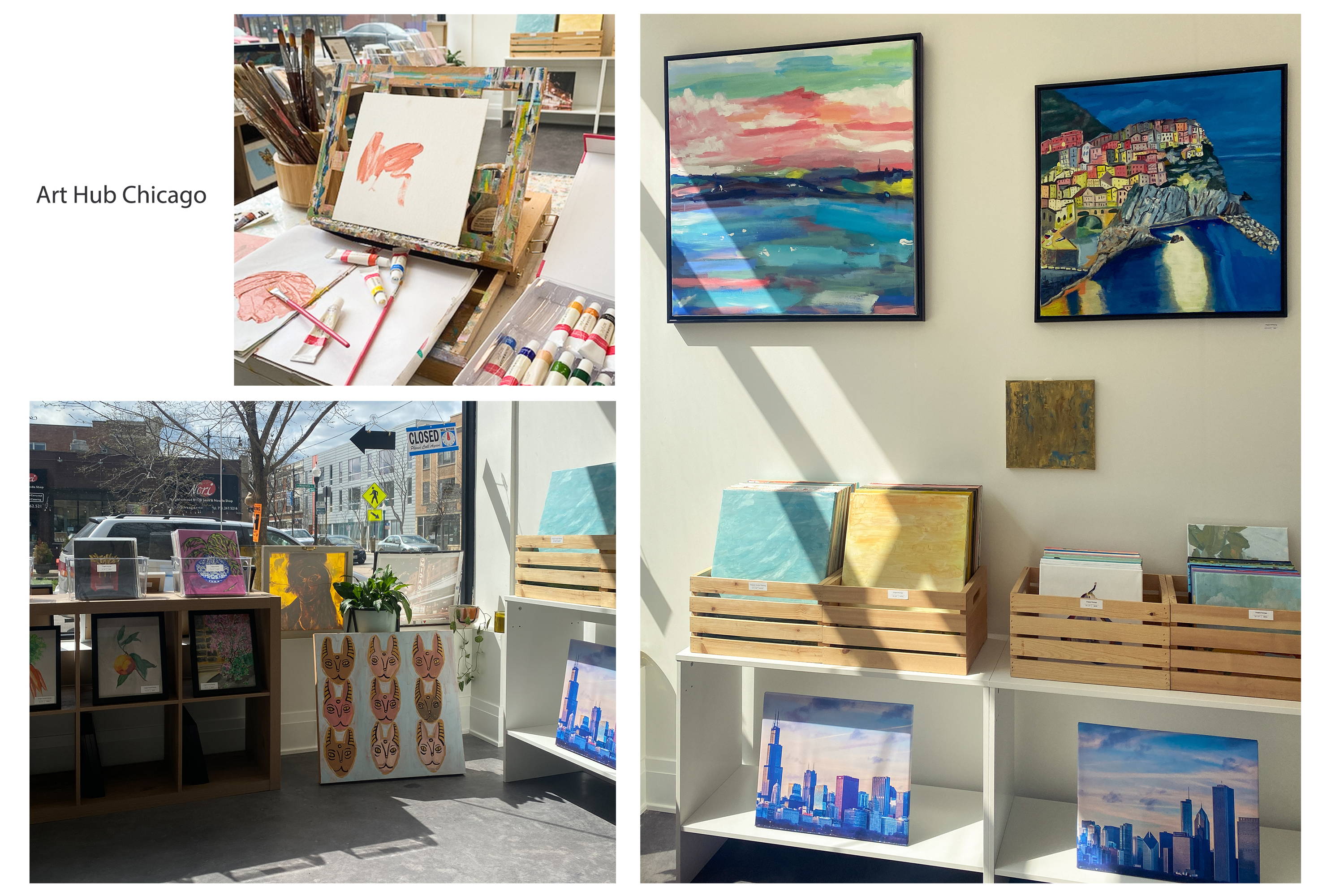 Sarah Sutphin, a fine artist, took a step down from her dream job as a pre-school teacher during Covid-19 outbreak. However, it's actually a blessing in disguise. She rekindled her passion for painting and began her journey as an artist and owning an art business. To be able to paint highly skilled paintings like large portrait, she practices at least 4-5 hours a day. She also managed to handle all the operational work because running the business is equally important as making art. She has collaborated with Colour Block for over a year now, and we will continue to create something new and innovative. To see her upcoming series of fruit still life painting and more incredible artwork, stay tuned!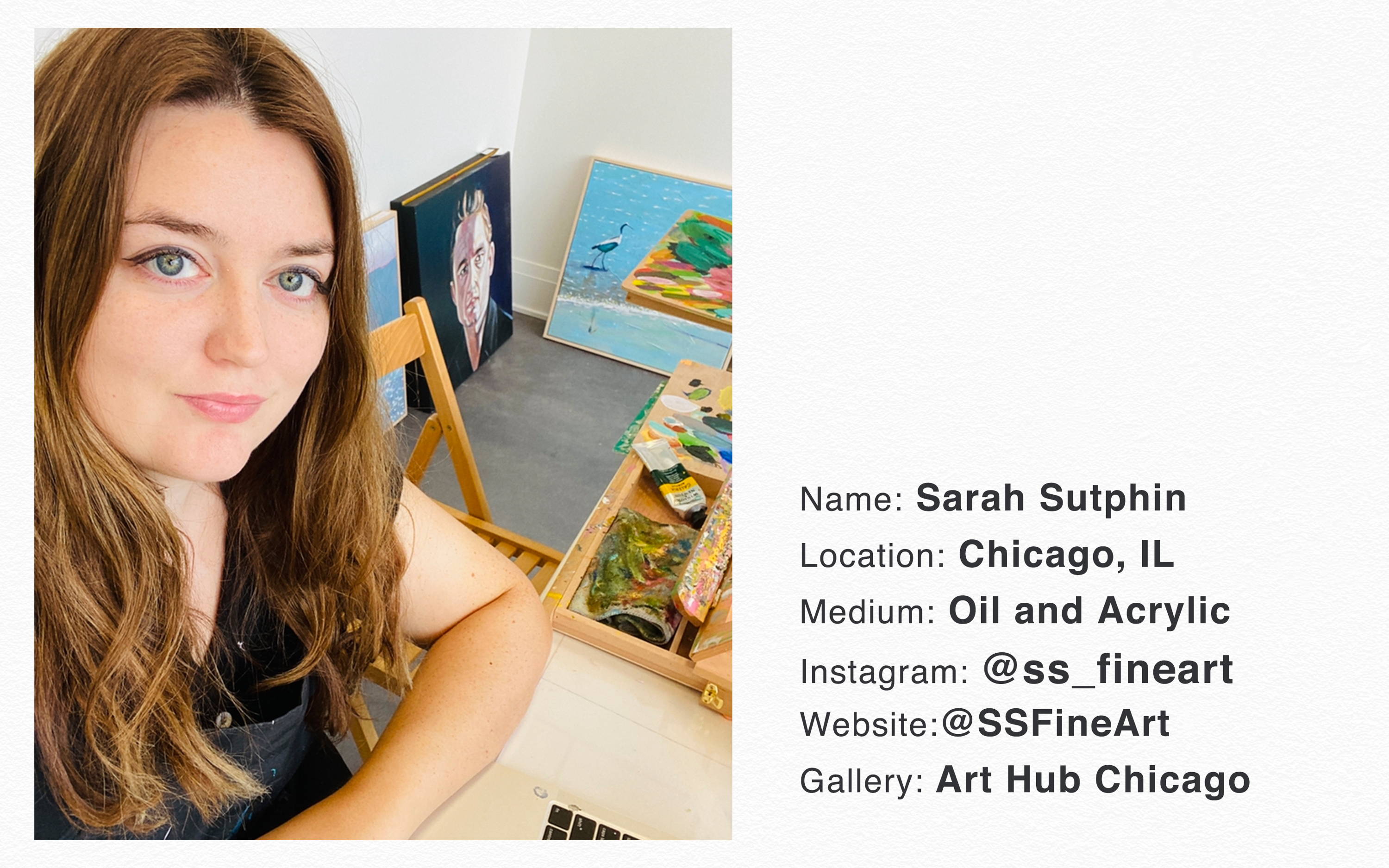 Sarah has used our 32pc Acrylic Paint to create many of her beautiful artworks.
Get this paint set too and bring joy to your home!
SUBSCRIBE TO OUR NEWSLETTER
Want to see more artist interviews? Subscribe to get the latest posts and special offers before everyone else!